The perfect choice for upholstered panels!
Designing beautiful walls makes us happy . A great atmosphere can be created with wall cushions. The wall cushions give you a warm feeling and at the same time a padded wall improves the room acoustics.

What counts for us is the feeling of our customers. We live quality and want to create comfort and satisfaction with our wall cushions, upholstered panels, wall cushions and upholstered beds .

WWIEWAND upholstered panels for a better sense of space.
WWIEWAND seen at the Occhio Store Dubai
WWIEWAND at Occhio Store Dubai: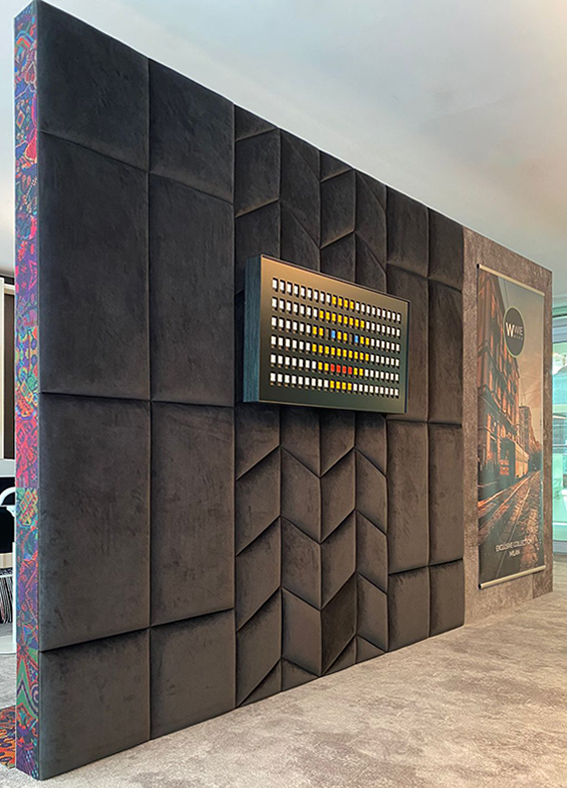 We have installed a partition wall with the exclusive WWIEWAND panels at Occhio Store Dubai.
Visit the Store and meet our designers!
Monday – Friday: 10am to 7pm
Saturday, Sunday and Holidays: Closed but Open by appointments.
For information or enquiries:
Call us on 045686503 or email to mail@german.ae